Our effort
Every day we are committed to grow responsibly, respecting the environment and promoting the development of our land and of the society. We devote the same effort to our employees and our consumers.
Environment
Society
Employees
Consumers
Environment
We want to grow our industry in full respect to environment and preserving the land that surround us, and that seasonally gives light to our best ingredients.

For this reason, in 2012 we started a renovation plan focused on the energy saving regarding our Novi Ligure production site, which now constantly reduces energy consumption and CO2 levels in the environment.
-560.000
Kwh of annual saving thanks to eco-friendly illumination
-730.000
KWh of annual energy
-130t
of CO
2
levels due to saving hea
-1.300t
of CO
2
levels due to the installation of the new cogenerator
-1.700t
of CO
2
levels yearly saved from 2018
A new green energy plant
In 2018 we installed a new energy plant capable of supplying electrical energy amounted to 78% of the factory's needs and which is covering 100% of warm-water needs. The new plant – made with Alba's Gruppo Marengo – made Novi production site substantially autonomous in its energy requirement.
Recyclability of packages and packaging
The latest development in Crema Novi's jar made the package recyclable: in order to inform the final customers, the package is now marked with a "Recyclable package" green label.

Chronologically, that'ts the last step on the sustainability guaranteed by Elah Dufour Novi, which can now list 80% of its products' packaging as "recyclable". The R&D studies are constantly ongoing to achieve 100% of the Company production.
Since the begining of our journey, we want to make sure our production won't have any contaminant impact on the environment
Society
We strongly believe that our growth has to be reflected on the development of the land in which we operate. For this reason we are promoters of several activities involving local producers, institutiion and local culture.
We choose local producers
We recently renewed the agreement with Coldiretti Asti and Alessandria for the supply of 10.000 quintals of Zero Km (locally sourced) hazelnuts.

This crucial deal has four major goals:


Supporting the development of local farming
Valorization of local production
Giving push and impulse to the economy linked to the territory
Rewarding the producers by re-evaluating the hazelnut price in case of increase in value market.
Promoters of territory's development
We are committed to the development of the local economy and in promoting solidarity, supporting organisations working in social context and charity activities towards local structurres and authorities.
We support the formation of gastronomes at Pollenzo University
Since its foundation, we are Strategic Partner of the University of Gastronomic Science in Pollenzo. Believes in Pollenzo mission, which attracts Italian and foreigner students to form them to develop food's future scenarios. We make keynote speeches in classes and develop training courses, analysis and innovation projects.

We are also partners of Agenzia di Pollenzo, a historic complex built in 1833 and renovated from 2000, which is now home to the University.
Discover more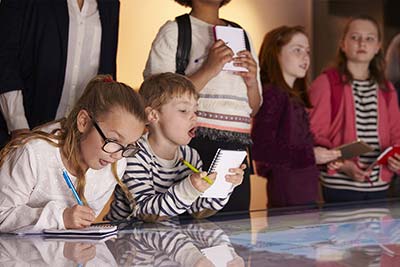 We open the doors of our factory
To make the local consumers aware of our supply chain and bring children closer to our delicious world, we organize guided walkthrough for primary school (4th and 5th grades) at our Novi Ligure production site.
Book a visit to your class
We support sports and culture
From the beginning of our route we support sports events and clubs through sponsorships, with particular focus on the development of youth programs and with great passion for basketball. During the years, we promoted and supported important cultural events and we are actually among the top partners of Teatro Nazionale di Genova (Genoa National Theatre).
Learn more
Factory's real richness is people.
Employees
We take care of our employees' and families well-being. We hardly work for the improvement of the quality of live inside the company and we promote actions in favor of work-life balance.
We invest in skills development
We believe our employees and collaborators have to be active part in the consistent innovation project which is crucial in our growth and in the improvement of any of our process. Thus their formation becomes crucial – and our priority.
We take care of our people's well-being
Our collaborators' wellness is definitely a priority: along with the company-health management activities we support the program with special actions, including the free-of-charge administration of flu vaccine.
Consumers
We want to offer our consumers increasingly safer products – and a unique, complete sensorial experience. Every day we work looking for the best raw material, for the improvement on the recipes and to a clear and comfortable communication, which will spread – together with our programs – the culture of chocolate and all confectionery world.
Houses and Museum chocolate program
Connected with local partner, we have organized chocolate-tasting events inside exclusive location. The attendees had the chance to visit some of the most historic houses and Italian museums, culminating their experience with chocolate-tasting tours led by teachers and experts.